Hosted by Flux Learning, a digital education company based in West Cork, Ireland, this podcast showcases the exceptional, innovative and imaginative work of those working in enterprise and the creative arts. Subscribe to the podcast. Join the community on Twitter and Instagram Visit https://www.corkcreative.ie for more information.
Episodes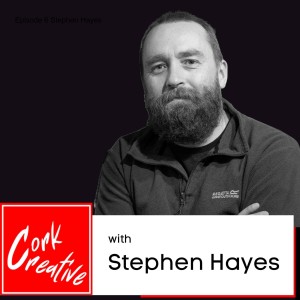 Wednesday Jun 30, 2021
Wednesday Jun 30, 2021
Stephen Hayes is a fine art photographer based in Clonakilty. We chat about his love for the whole photography process, his love/hate relationship with Instagram, evolution of his business, local supports and inspirations and we get the answer to the ultimate question.